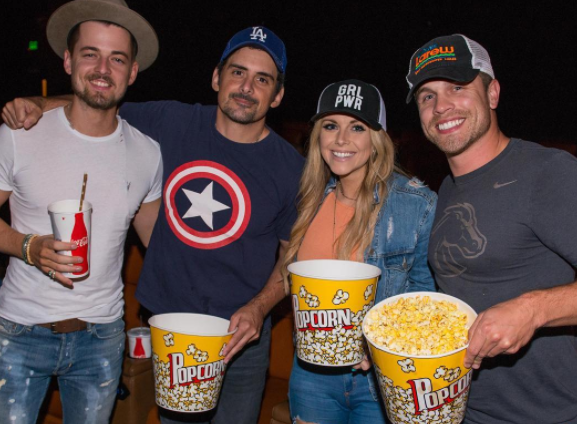 Brad Paisley Rents Movie Theater For Tourmates
July 17, 2017 10:54 AM
What does a tour do when they have some downtime between shows? Go to the movies!
Which is exactly what Brad Paisley and his tourmates did in Albuquerque, New Mexico.
Paisley rented out a theater for himself and Chase Bryant, Dustin Lynch and Lindsay Ell for a special screening of Spider-Man: Homecoming.
The four even enjoyed big buckets of popcorn for the performance.
Looks like they all had a great time, even Chase who apparently fell asleep during the movie.
keyword: Brad Paisley