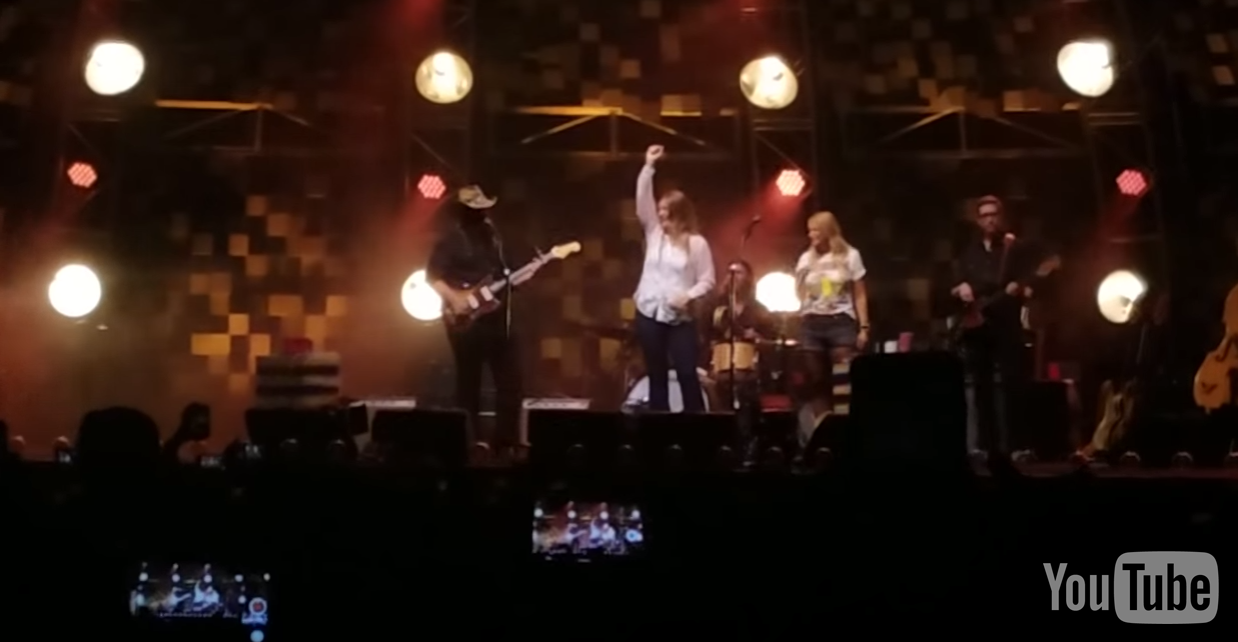 Chris Stapleton and Miranda Lambert Perform "Fire Away"
July 17, 2017 10:37 AM
Fans who attended Chris Stapleton's recent show in Buffalo, New York got quite a surprise when Miranda Lambert walked on stage to perform Stapleton's "Fire Away."
It's no surprise that when Lambert appeared on stage at Sunday (July 16) night's show, the audience erupted with applause. She was also joined by Stapleton's wife Morgane, where according to Rolling Stone, all three traded vocals.
Lambert's boyfriend, Anderson East, is the opener for Stapleton's All-American Road Show.
Check out their duet below:
keyword: Chiris Stapleton Miranda Lambert