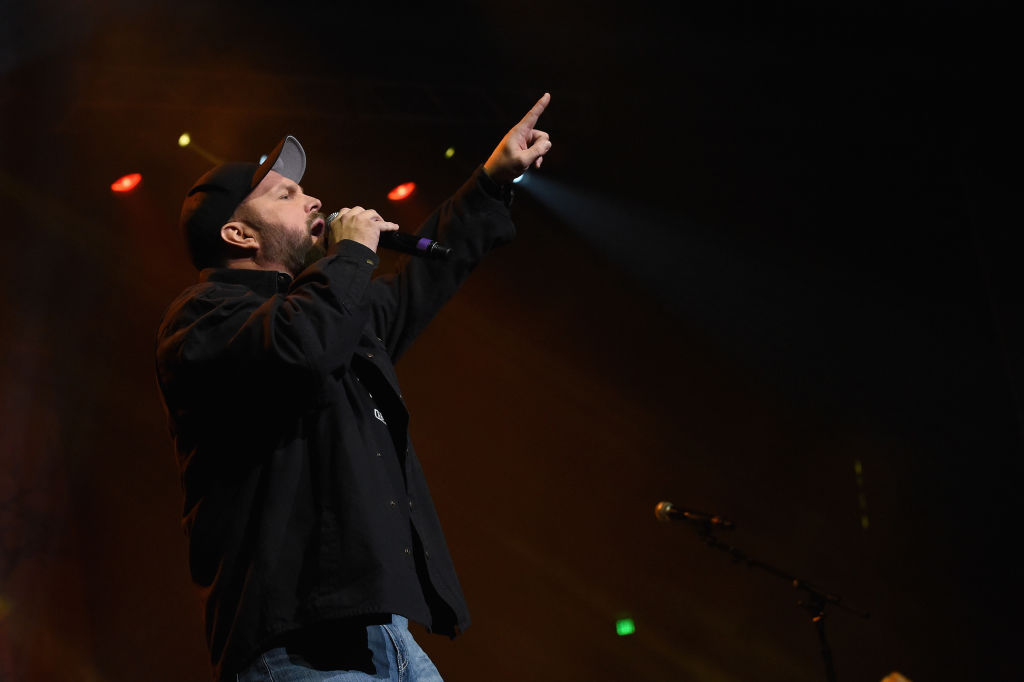 Garth Brooks Brings Tears of Joy To Fan
June 14, 2017 11:01 AM
(Photo: Rick Diamond/Getty Images)
Garth Brooks is a man of dreams, especially for one fan in Montana.
During one of his local shows, 24-year-old Jeremy Larson was in the audience holding up a sign which said he plays the same guitar as Brooks.
Well that sign ended up getting the singer's attention and after some banter back and forth, Brooks threw Larson his guitar, bringing the fan to tears.
And not only that, the country icon perform Larson's favorite song "Which One Of Them," to which the fan sun and strummed along with on his new guitar.
Just another reason why Garth Brooks is such an incredible guy.
See it all happen in the video below:
keyword: Garth Brooks