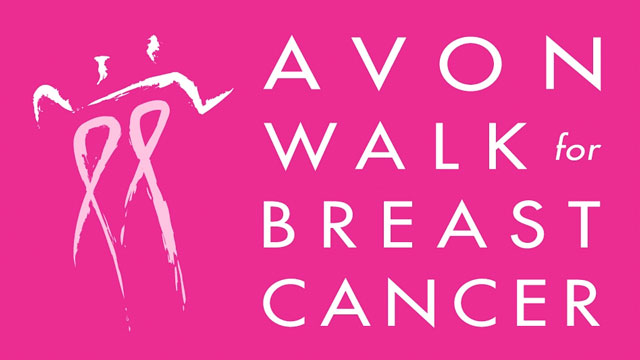 Avon Walk for Breast Cancer
Updated: 1/3/2013 09:57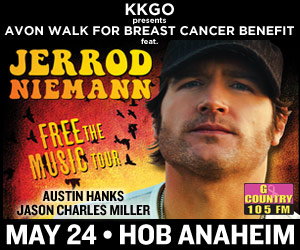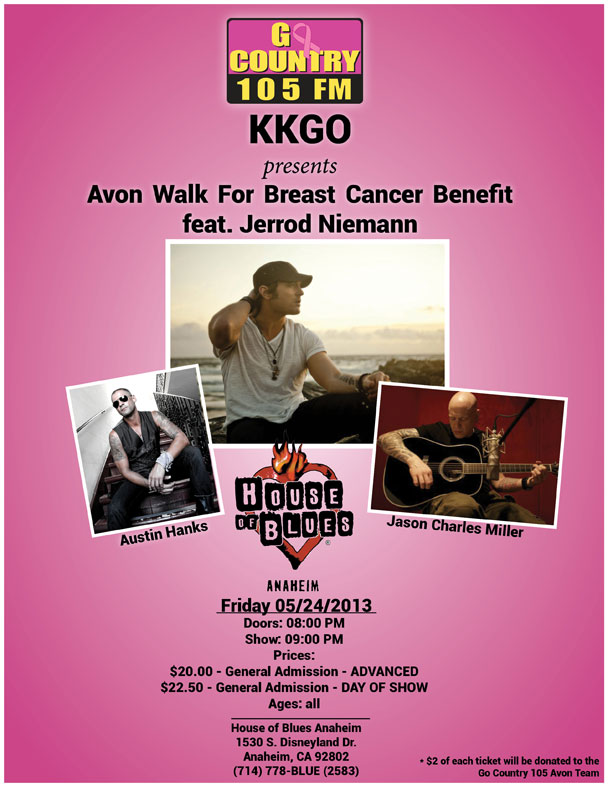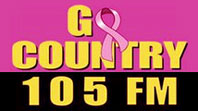 join the team
We are shooting for a minimum of 50 Team Members!

Help Go Country 105 raise $90,000 toward our team goal for the Avon Walk for Breast Cancer happening in Santa Barbara, CA on September 7-8, 2013. You can help by donating, joining the Go Country 105 team, or being part of the Go Country 105/Avon Walk Crew!

The Avon Walks are non-competitive weekend-long fund-raising walks for all fitness levels. Each of the nine Avon Walks across the country offer participants a choice of walking a marathon (26.2 miles) or a marathon and a half (39.3 miles) over a weekend. Join us in a life-changing weekend and witness the many "feets" of strength. Over two days, you will greatly help those affected by breast cancer. As a team, we will walk 39 miles through the beautiful coastal city of Santa Barbara on September 7–8, 2013. Together, we're In It To End It.
View Go Country 105's Fundraising Progress
Thank you to our corporate sponsors who have donated $500 or more: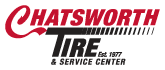 If your company is interested in being a sponsor please contact Monique at 310-478-5540 x234 or email at mreynolds@mountwilsoninc.com