Avon Walk for Breast Cancer
Updated: 2/20/2014 14:50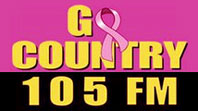 join the team
We are shooting for a minimum of 50 Team Members!
Join the Go Country 105 Avon Walk for Breast Cancer Team to walk or crew in Santa Barbara on September 6th and 7th, 2014! You can also help by donating to help us hit our team goal of $100,000! Please make sure to check out our Go Country 105 Events Calendar for updates on our AVON Walk scheduled events!


The Avon Walk for Breast Cancer series is a project of the Avon Foundation for Women, a 501(c)(3) public charity. The Walks will take place in eight cities throughout 2014, each covering 39.3 miles over the span of two days, and raising significant awareness and funds to fight breast cancer. The Avon Walk Santa Barbara takes place September 6-7 2014. The Avon Walks are non-competitive weekend-long fund-raising walks for men and women of all fitness levels. Each of the eight Avon Walks across the country offer participants a choice of walking a marathon (26.2 miles) or a marathon and a half (39.3 miles) over a weekend. The Avon Foundation for Women awards the funds raised to local, regional and national breast cancer organizations that help women and men get the medical care they need—regardless of their ability to pay—and accelerates the work of leading research teams in their quest for improved prevention, detection and treatment. Since its start in 2003, the Avon Walk series has raised more than $500 million. For information or to register for the Avon Walk for Breast Cancer, call (866) 747-WALK or visit avonwalk.org.
View Go Country 105's Fundraising Progress
If your company is interested in being a sponsor please contact Monique at 310-478-5540 x234 or email at mreynolds@mountwilsoninc.com